MO.CO. Montpellier Contemporain is an arts ecosystem, ranging from arts training related activities to art collections. The model is unique to Montpellier and encompasses two exhibition centres and an arts school: l'Hôtel des collections, an exhibition centre for public or private international collections, La Panacée, contemporary art centre and ESBA (Montpellier Art School).
MO.CO. Panacée, a laboratory for emerging creative talents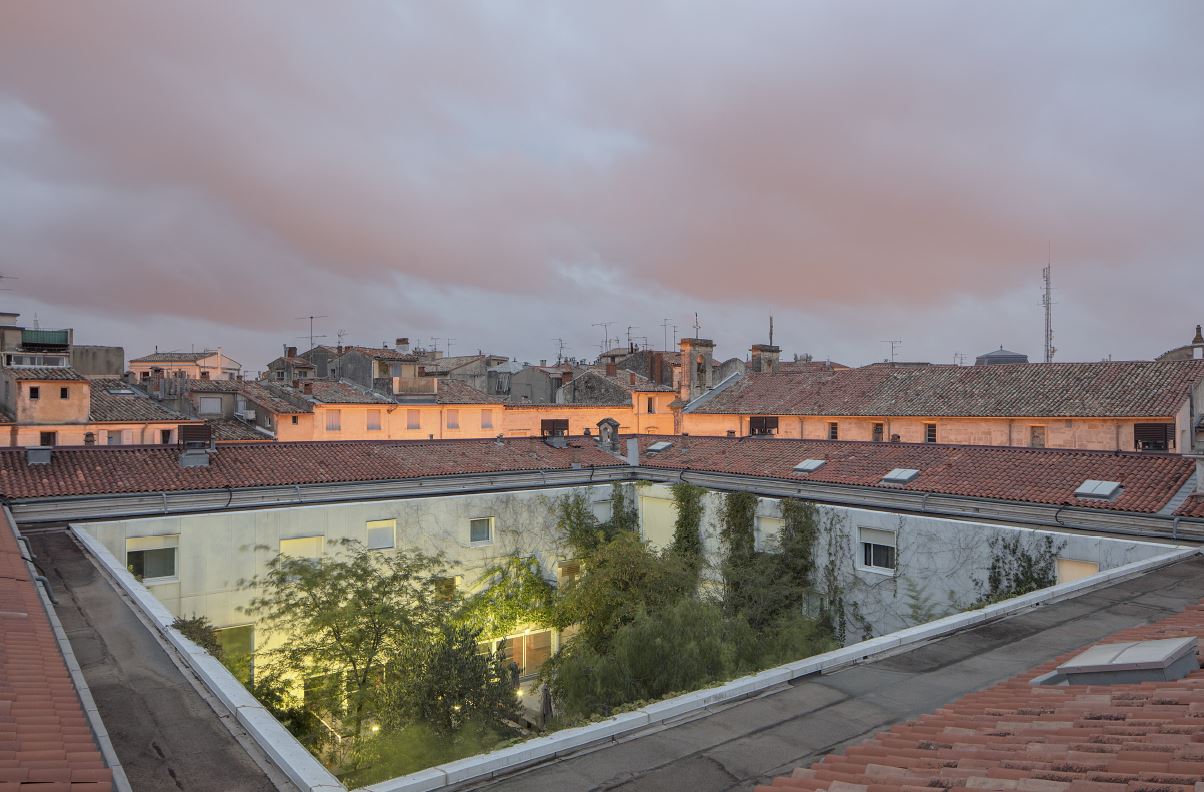 A laboratory for emerging creative talent
The programming and venue of the MO.CO.'s second site, Panacée (1,000m²) is dedicated to emerging artists, with the emphasis placed on cross-discipline cooperation and events. Reoriented following the birth of the MO.CO. and in anticipation  of the launch of the central site, La Panacée contemporary arts centre now presents several exhibitions simultaneously, consecrating emerging artists as already "historical". 
A hive of vibrant activity
Since 2017, more than 100,000 visitors have visited La Panacée  to discover the exhibitions presented under the artistic direction  of Nicolas Bourriaud. The MO.CO. cultural mediators (art historians, art students, or professionals in the arts field) are present throughout the exhibition. They embody the MOCO's overriding ambition to encourage visitors, be they art lovers or the simply curious, to develop their critical thinking and sensitivity, and  to converse on works and artists (guided tour format, free  of charge and accessible to all). Throughout the year, exhibitions will be accompanied by a comprehensive program of tours, workshops and meetings for the general public. La Panacée hosts nearly 800 groups yearly (schools, associations, specialized institutions, businesses, etc.). The inhouse cultural mediators develop tools (tour guides, educational files, fact sheets for kids) and mediation devices  for children and adults to learn about today's artistic creation. The will to break down the barriers and make art and contemporary creation accessible to all is central to the MO.CO. project.