Why choose to rent the spaces in MOCO ?
Give sense to your PR operations

Reinforce relationships with your clients and prospects by inviting them to new events

Be innovative by supporting young artists that shape the future of the society

Stimulate your collaborators' creativity via artistic means

Enhance the identity of your brand and strengthen its visibility

Support regional cultural initiatives
Our spaces
For all reservations or request for more informations: : privatisation@moco.art
MOCO HÔTEL DES COLLECTIONS
A prestigious location for all of your events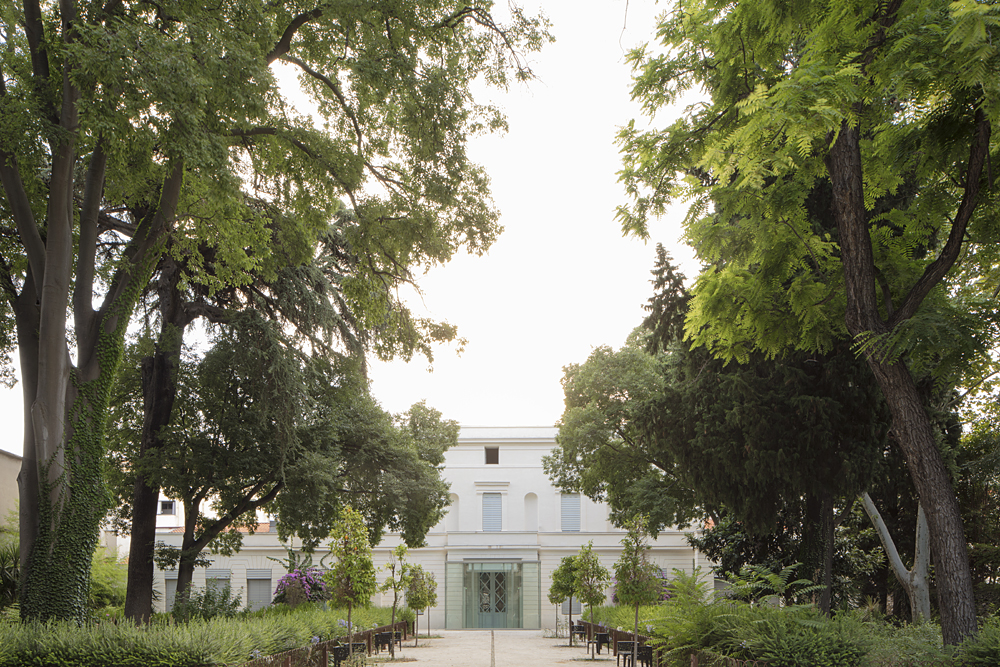 (private entry possible via the cour des fêtes ; rue Joffre can be completely privatised)
1 500 m2 of exhibition space
3 000 m2 of total space

A landscaped park by Bertrand Lavier

1 events courtyard of 640m2 that can allow up to 400 people

1 restaurant 

1 bookshop with an evolving program that changes each season
The cour des fêtes : a modular events space in the middle of the city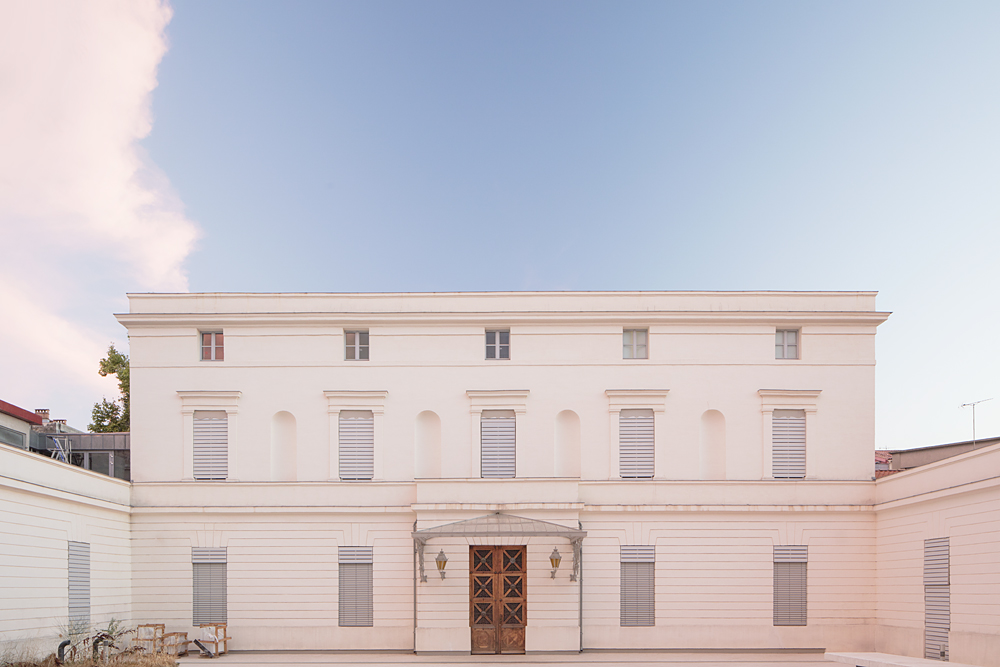 Space completely dedicated to events, the 640m² cour des fêtes located behind at the back of the building is adapted according to the MOCO programming. It can also be entirely privatized and reorganised by companies from the region or elsewhere, bringing together and uniting their clients and/or collaborators under a unique framework, timeless, and closer to the innovative and reflexive values that embody contemporary art. 
Re-enchanted Hôtel : invite your collaborators and clients to a space where art lives
Acquisition of the work "Idle Mode" by Loris Gréaud
Taking his cue from the crumpled plan of the building, Loris Gréaud has created a unique neon suspension light that covers the ceiling of the Hôtel des collections' bar, providing an original twist to a space dedicated to sharing and conviviality. 
An atlas garden, The Garden of five continents, designed by Bertrand Lavier 
Bertrand Lavier, who was entrusted with the creation of a permanent work outdoors, has crafted a garden in the form of  a world map, composed of plant species from the four corners  of the globe, all lovingly selected with gardener, landscaper, botanist and biologist, Gilles Clément. The project is all about taking time; the natural time required for the seasonal evolution of plants: planting, growing and evolving, peaceful animals only, no predators, slowly does it here... two turtles will inhabit this natural living environment.
Façade/ Garden side by Mimosa Echard
Every year the main front of the MOCO Hôtel des collections is to serve as a springboard for new art  events. The artist selected for the inauguration is Mimosa Echard.
MOCO PANACEE
Atypical spaces, in the heart of Montpellier's historic centre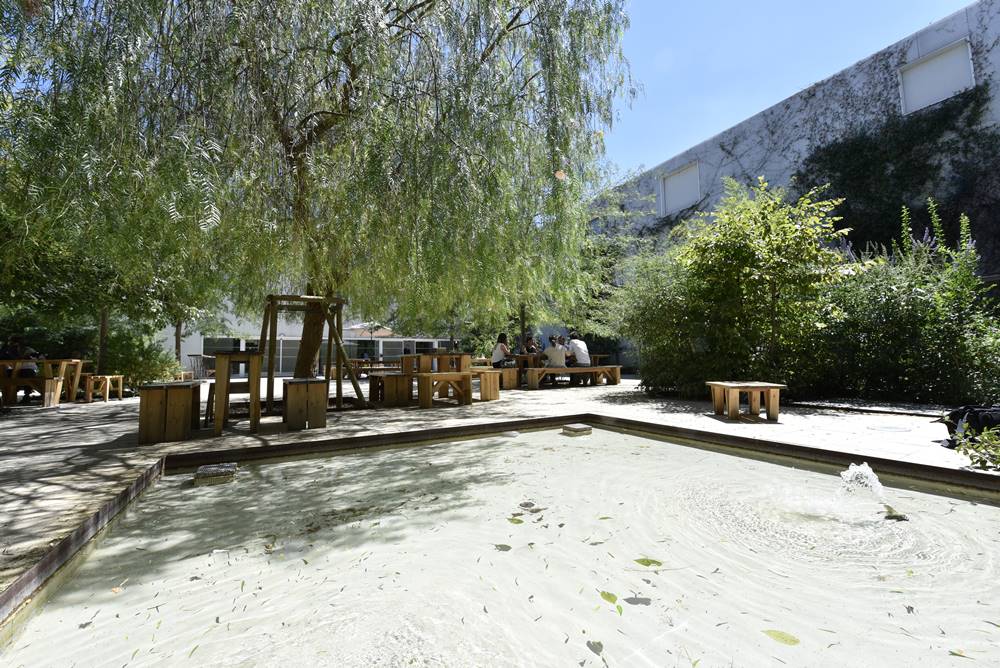 Technical details :
1500 m2 of space

A patio that can welcome up to 400 people

An auditorium with 186 seats (projection, ...)

A café restaurant that can acquire up to 300 people

1000 m2 of exhibition space

1 studio to welcome the public

45 student residence units in partnership with CROUS
Free choice of catering for all your events on Mondays and Tuesdays. From Wednesdays to Sundays, catering service provided by the Café of La Panacée.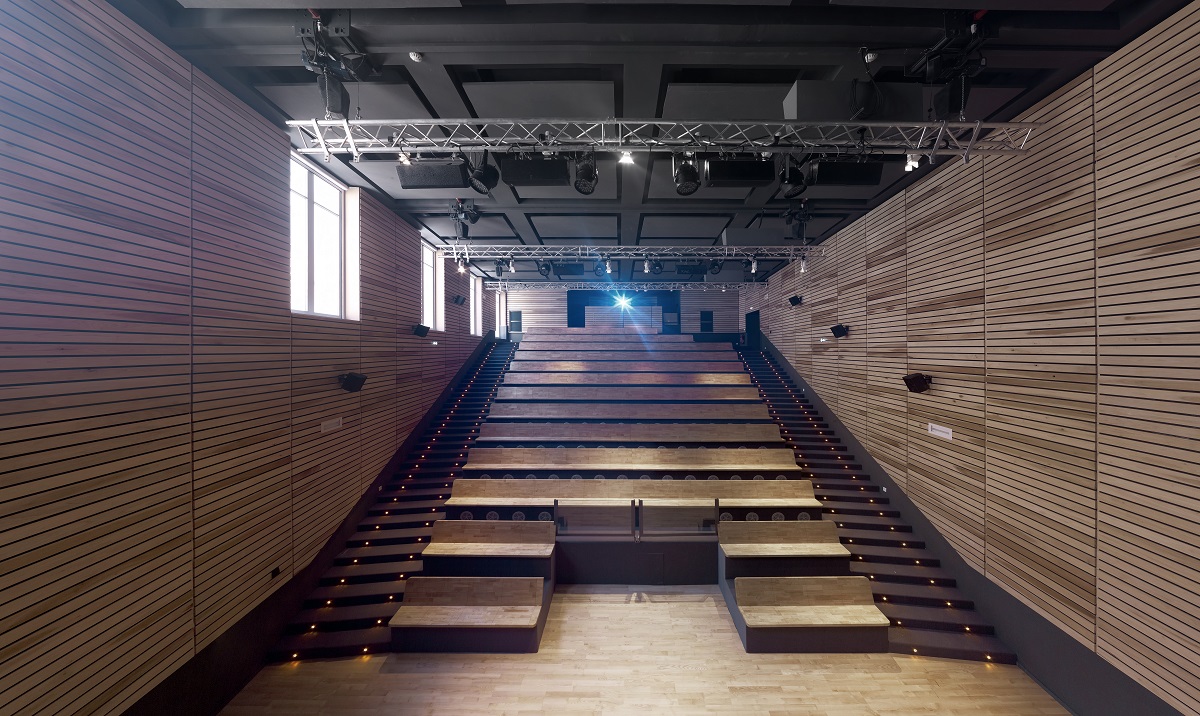 An auditorium with 186 seats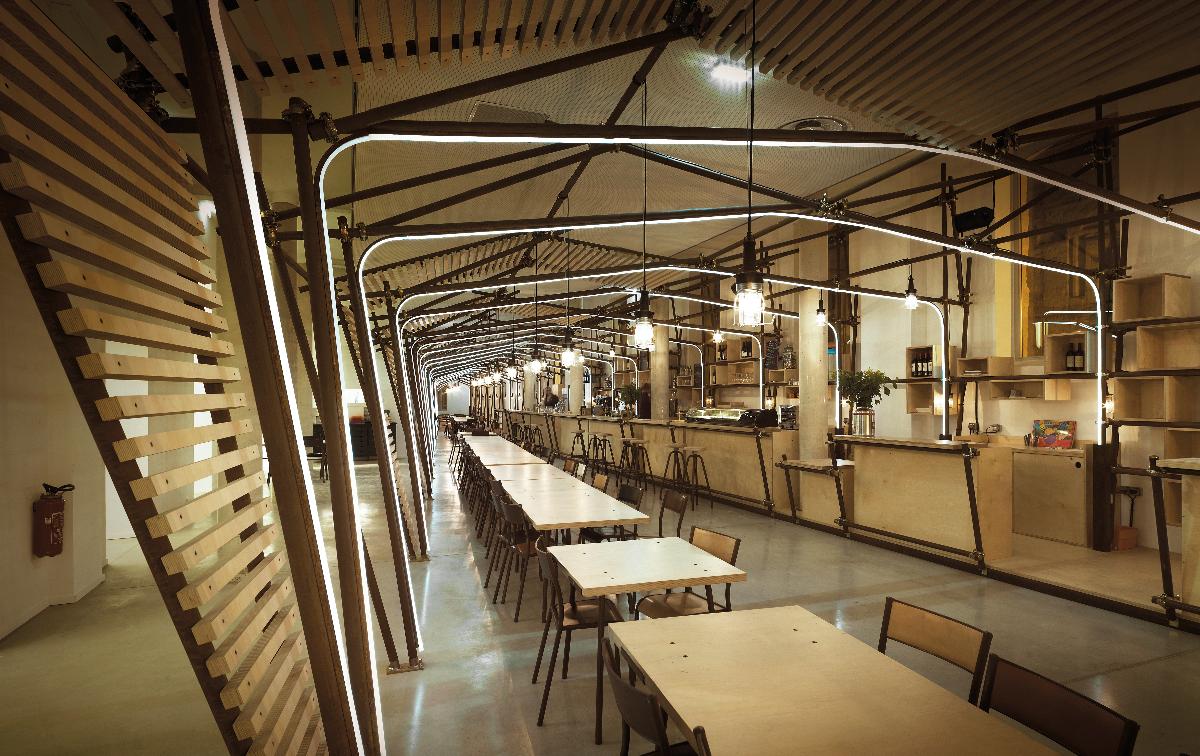 A café restaurant that can acquire up to 300 people
For all reservations or request for more informations: privatisation@moco.art