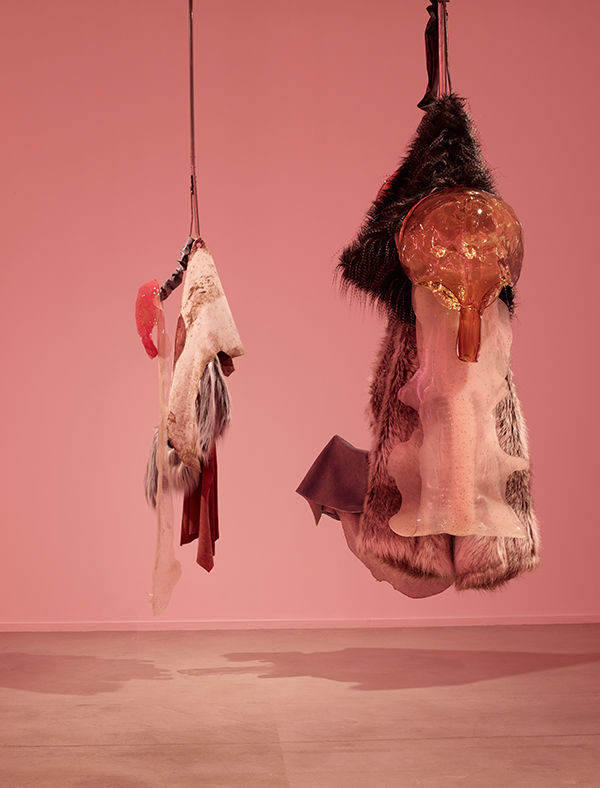 Pakui Hardware
You often apply specific knowledge (especially from the fields of biology, regenerative medicine or tissue engineering). Do you happen to sometimes be working directly with scientists to conceive your pieces ?
Scientific innovations and knowledge always serve as a point of departure for our further formal, material and conceptual speculations that go way beyond the rigid framework of science. In other words, science always works as a trigger rather than as the main focus or the core object of our practice. When we talk about synthetic biology, for example, we speculate on wild forms of life that can be designed by this field, even if by today the field has mainly focused on smaller organisms and easy to apply fields, such as fuels, spices and biomedicine. Or, departing from tissue engineering, we try to envision how an organism, made of artificially grown technological organs, would look like. In this way we don't remain within the field of science in the strict sense. However, tracking how capital is accelerating certain scientific branches is equally important for our work and thinking.
Do you feel that hybridity is a necessary quality for the future? For human future ? For nature's future ?
Hybridity has always been one of the prime factors in the evolution of species, be it human or non-human ones. What separates the current hybridization from the previous one, however, is its technological character. That is, species not merely become hybrid among themselves or by adapting to the environment, but firstly by merging or being directly affected by human technologies. Due to anthropocene/capitalocene, this technological hybridization due to expansive human activities will be even more visible and inevitable. While humans might strategically apply this technological hybridization to prolong and facilitate their survival in the emergency state of the planet, the rest of the nature is left with no other choice. And while writing this, we're on YouTube listening to an Australian magpie mimicking emergency sirens during the New South Wales bushfires.