Free access

This exhibition is finished
MO.CO. Panacée
14 rue de l'Ecole de pharmacie 34000 Montpellier
12 February – 24 April 2022
Opening 11 February 2022 at 6pm
Keep On Rotting in The Free World
Max Hooper Schneider 
"Predictions of which species will survive planetary devastation are more speculative than certain. What is known, however, is that the inheritors of the planet will be those who, like the extremophiles, are able to flourish on the lush substrate of human rot accumulated over the centuries of willed destruction that many have characterized as the relations of man to nature. – Max Hooper Schneider . 
For spring 2022, MO.CO. Panacée is organising the first solo exhibition to be held in a European institution of American artist Max Hooper Schneider.
Keep On Rotting In The Free World a direct reference to the eponymous song by the death metal group Carcass – is a carte blanche to the artist, for which he takes over the entirety of MO.CO. Panacée's spaces to present a series of landscapes in varying states of transformation, or what he calls forensic gardens.
The exhibition includes a dozen recent sculptures, some of them kinetic, that through their constituent materials that have been subjected to the ravages of time – decay, fragmentation, fossilisation, mechanisation, changes in smell and colour – address the contradictions inherent to the confrontation with death and loss. In addition, MO.CO. Panacée presents a series of new works – sculptures, videos, immersive installations – some of which have been created in collaboration with local researchers during a research and production residency in Montpellier.
Biography
Max Hooper Schneider
Born in 1982 in Los Angeles, USA.
Lives and works in Los Angeles, USA.
Trained in marine biology and landscape architecture, Hooper Schneider's practice sits on the crossroads between art and science, and often involves different collaborations with researchers, artisans, artists and makers in order to imagine new ecosystems where the artificial and organic, the human and non-human fuse, hybridise, infect and contaminate each other resulting in novel forms.
Solo exhibitions include High Art (Paris), the Hammer Museum and Jenny's (Los Angeles, California). His work has been presented in group exhibitions at the October Salon, Belgrade Biennale; 16th Istanbul Biennale; 13th Baltic Triennial (Vilnius, Lithuania, and Riga, Latvia); the Musée d'art moderne de la ville de Paris; and the High Line (New York, NY).
Curators
Anya Harrison, Curator, Pauline Faure, Senior Curator
---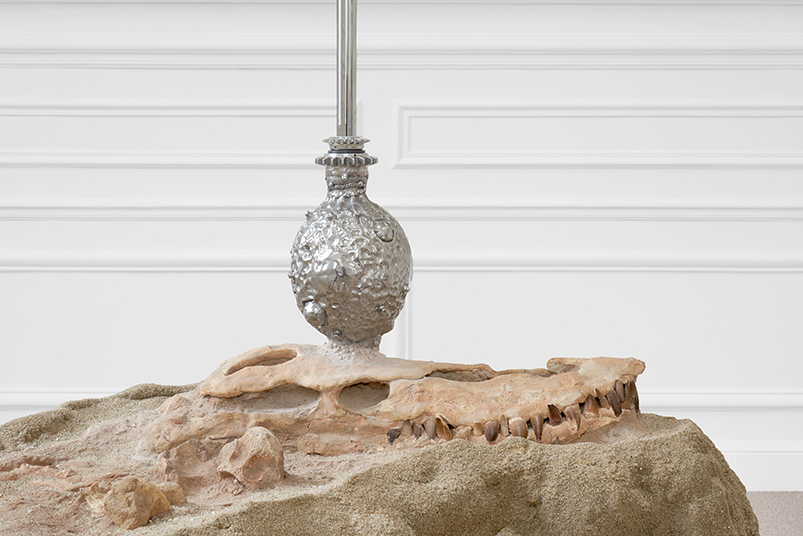 Max Hooper Schneider, Eocene Epizoon : Virus Spire (detail), 2021. Courtesy of the artist and High Art, Paris / Arles