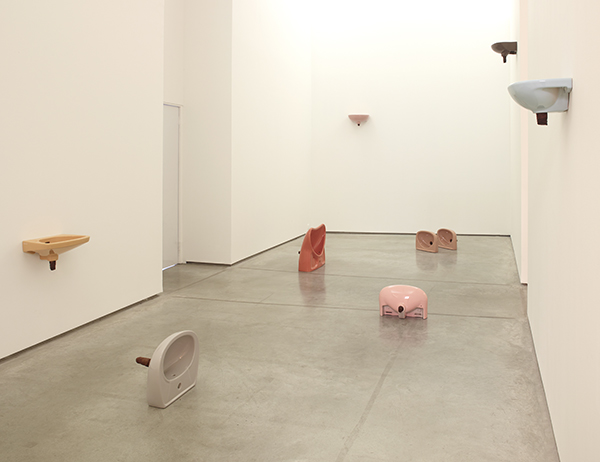 Nina Beier
Could your sculptures be considered as the symbols, or images, of systems in crisis ? Of which systems in particular ?
[In my work] I seek out mutable motifs and tropes that have been regurgitated in a collective effort to make sense; variable stocks of visual patterns that are employed and updated over and over; elastic motifs that linger through ages of changing realities while adapting to every de-contextualization and reinterpretation they are subjected to along the way. Mutating, mingling, reverberating symbols that slip in and out of meaning, that transform rather than exhaust.
I see my sculptures as knots made of different strings of logic, capturing the contradictory agendas readily coexisting in one entity while trying to expose the paradoxical and transitory nature of value formation. In other words, we could equally consider the cigar as a phallic form, a manifestation of manual labour, a globally traded good, a product of a proud old tradition, a life-threatening poison, a symbol of wealth and power, an outdated totem of patriarchy.
I like to dig into such cultural codes to find things that are loaded with particularly problematic and layered stories, things that have undergone a transformation in terms of their intention, production, distribution, trading and use. In particular, the objects that represent systems that have collapsed tend to offer themselves up to unfolding, and it is somehow all this muddled stored information that makes up the image identity, which I am interested in. Finally, I try to facilitate conversations between these symbolic qualities, to expose the implicit economical and interpersonal power structures they represent- be they on a species, gender or global level.