This exhibition is finished
MO.CO.Panacée
14 rue de l'Ecole de Pharmacie, 34000 Montpellier
From October 5, 2019 to January 5, 2020
Exhibition opening October 4, 2019 at 6.30pm
 
Caroline Achaintre / Estrid Lutz/ Ambera Wellmann
Caroline Achaintre, Estrid Lutz and Ambera Wellmann : three artists, three solo shows at MOCO Panacée.
Ceramics, paintings, tapestries, installations: this fall, the art centre invites you to immerse yourselves in the luxurious yet political works of these emerging artists.
There is nothing obvious that connects the three solo exhibitions opening this fall other than the subtle convergence lines, the common precision in their production, and undoubtedly the same investigation towards the relationship between volume and surface, image and material.
Caroline  Achaintre, Permanent Wave
Tapestry, watercolours, basketwork and ceramics are traditional techniques that Caroline Achaintre uses to create her carnival of the absurd. The exhibition reveals the wide range of her output with a group of previously unseen works as well as pieces produced especially for Montpellier. She is creating her own distinctive exhibition design and making three new wicker sculptures with local artisans.
Estrid Lutz, The Body of Tears
For her first solo exhibition at a public institution, MOCO Panacée invited Estrid Lutz to stay as an artist-in-residence for two months. During her stay, the artist produced an ensemble of new works that make up the immersive installation exhibited. Inspired by the constantly changing waves of Puerto Escondido, Mexico, and the invisible life forms that make up the Pacific Ocean, Estrid Lutz' technique, self-described as "techno-DIY," includes mixing collages, pigments and reliefs made of composite materials, and drawings made with hydrochromic ink – an ink that changes colour when wet.
Ambera Wellmann, UnTurning
The sensuality of the painted surfaces and the soft effects of their sheen, the sensation of the speed with which the works are executed combined with the great sense of detail, are all testaments to the artist's mastery of technique. The rendering of the flesh certainly evokes Goya's Saturn Devouring His Son or paintings by Francis Bacon. Through this pictorial tour de force, Ambera Wellmann manages to renew with power and originality the representations of human desire.
For her first institutional solo exhibition, MOCO Panacée will be presenting a suite of new paintings by the artist, a number of which have been created exclusively for the show.
Biography

Caroline Achaintre
Born in 1969 in Toulouse, France, lives and works in London.
She has participated in numerous national and international group shows such as Making & Unmaking at Camden Arts Centre, London in 2016, and in the 13th Baltic Triennial in 2018. Her solo shows include Caroline Achaintre, Art Now at Tate Britain, London in 2015 and Duo Infernal at Art:Concept, Paris in 2018.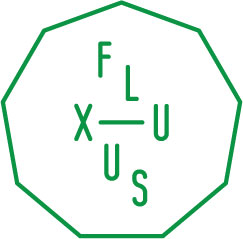 Estrid Lutz
Born in 1989, and a graduate from the Superior National School of Fine Arts in Paris and the School of Fine Arts of Sète, lives and works in Mexico.
She has participated in many group exhibitions such as Crash Test in 2018 at MOCO Panacée, Montpellier, and most recently Transnatura at galerie 22,48m², Paris in 2019. Her solo shows include Should I Resist at Jelato Love, Palma de Mallorca and Toxins at Future Gallery, Berlin, both in 2018.
Ambera Wellmann,
Born in 1982 in Lunenburg, Canada, graduated from Guelph University's MFA program. She then moved to Berlin, Germany shortly after winning the Annual Canadian RBC Painting Competition. She has been exhibited both nationally and internationally within the last decade, including at the National Gallery of Canada, Museum Marta Herford, Düsseldorf and in the upcoming Istanbul Biennial.