Free access

See you in 24 day(s)
MO.CO. Panacée
14 rue de l'École de Pharmacie, Montpellier
From 14th October to 28th January 2024
Opening Friday 13th October 2023 at 6pm
SOL ! The Regional Biennale #2
Soleil Triste
This autumn, MO.CO. Montpellier Contemporain presents the second edition of its regional biennale. This project takes its roots from a desire to highlight local and regional artistic production and to attempt to characterize the singularity of this artistic landscape. If the first edition focused on "decentralization" and vernacular forms, dependent on specific sites, this second edition takes as its starting point a historical figure, a literary work and a little-known episode in Montpellier's history.
In 1776, the Marquis de Sade has a short stay in Montpellier. This event may appear of little importance. Yet, it is believed that it was here that he met the young woman that would later become the inspiration for the heroine of his first  novel, Justine, or The Misfortunes of Virtue. Written while Sade was imprisoned in the Bastille and published anonymously in 1791, the impact of this text on culture, philosophy and modes of thought remains uncontestable.
Soleil Triste (in English: Sad Sun) adopts an esthetic and ethical position close to that of Sade with drawings, paintings, sculptures, installations and videos by over twenty artists, some of which are shown for the first time or produced specifically for the exhibition. Following  the example of Sade, the body and language, allies for the transgression of social, moral and institutional norms, sit at the core of the exhibited artists' work. The body, whether monstrous, mutant or violated, desirable or repugnant, mixes with language, its double, which tries to give form to what is forbidden and formless.
The exhibition is supported by the Swiss Arts Council Pro Helvetia.
With the support of :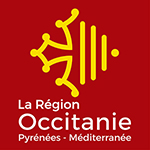 Artists
With Soufiane Ababri, Joy Charpentier, Enna Chaton, Robert Combas, Johan Creten, Sophie Crumb, Robert Crumb, Aline Kominsky-Crumb, Sylvain Fraysse, Vir Andres Hera, Renaud Jerez, Sofia Lautrec, Paul Maheke, Lou Masduraud, Marion Mounic, Jean-Michel Othoniel, Blaise Parmentier, Dominique Renson, Nesrine Salem, Samuel Spone, Chloé Viton.
Curator
Under the artistic direction of Numa Hambursin, Director of MO.CO.
Curator: Anya Harrison, assisted by Julie Chateignon
MO.CO. benefits from the financial support of the Regional Directorate of Cultural Affairs Occitanie, Montpellier Méditerranée Métropole, the City of Montpellier.