Buy tickets

This exhibition is finished
MO.CO. Hôtel des collections
13 rue de la République, Montpellier
Du 3 juillet au 10 octobre 2021
Ouverture le 2 juillet
Cosmogonies Zinsou, an African collection
Zinsou,
an African collection
This summer, alongside the France-Africa 2021 summit in Montpellier, MO.CO. Hôtel des collections presents "Cosmogonies. Zinsou, an African collection".
For the first time, MO.CO. Hôtel des collections is hosting works from the Foundation's collection, based on a selection guided by the desire for a narrative, both territorial and universal. Cosmogonies presents nearly 110 pieces (sculptures, photographs, paintings and installations) by 37 artists of different generations such as Frédéric Bruly-Bouabré, Cyprien Tokoudagba, Mallick Sidibé and Chéri Samba, as well as Zanele Muholi, Ishola Akpo, Sammy Baloji and Aïcha Snoussi.
The MO.CO. curatorial team has chosen the figure of Cyprien Tokoudagba (1939-2012, Benin) as a common thread running through this story. He originally painted on palaces and temples, restored frescoes and created sculptures, thus cataloguing the various voodoo deities or scenes linked to the Kings of Abomey. He then transposed these same motifs onto canvas, and was invited by Marie-Cécile Zinsou to inaugurate the Foundation in 2005. The figures and symbols represented allow his work to be anchored in the transmission of a history and a culture, with an economy of means and shapes open to universality. Tokoudagba's paintings also illustrate the porosity between reality and the supernatural, between everyday life and legends, these cosmogonies that mix magic and realism. 
The exhibition circuit explores this capacity to create worlds through seven major themes: alphabets and codes / intimacy and memory / zeitgeist / poses and staging / critical distance / legends and symbols / metamorphoses.
Frédéric Bruly-Bouabré, Esther Mahlangu, Kwesi Owusu-Ankomah and Emo de Medeiros have all created formal repertoires that combine tradition and contemporaneity. The hairstyles highlighted in Ojeikere's photographs also bear witness to meanings transmitted by codes, and linked to the intimate. With Sidibé and Keita, a journey into this intimacy is proposed, before the gaze moves away to make way for zeitgeist altered in the studio, even to the point of staging. The question of the frontier between realism and clichés is overcome with the works of Samuel Fosso, who dresses up in order to better caricature social typologies based on appearances. The scenes of everyday life painted by Chéri Samba are tinged with the same ironic distance, in the choice of scenes, but also in the often ironic comments that accompany them. 
Contemporary humanity has also created a sick world, and this is denounced in the photographs of Romuald Hazoumé or the works of Quenum, Mahama or Baloji. In order to transform it, enchant it, or turn away from it, we can turn to the stars with Rigobert NImi, to mythology with Lilanga, or trust in the magical signs revealed by Hazoumé. There are also forms of individual resistance, of self-invention, of liberating metamorphoses: this is what the photographs of Zanele Muholi or Rotimi Fani-Kayodé, the sculptures of Seyni Camara, or the drawings of Aïcha Snoussi offer us.
Exhibition artists
With Léonce Raphaël AGBODJELOU, ASTON, lshola AKPO, Joël ANDRIANOMEARISOA, Sammy BALOJI, Pierre BODO, Frédéric BRULY BOUABRE, Seyni Awa CAMARA, Chéri CHERIN, Jeremy DEMESTER, Jean DEPARA, Omar Victor DIOP, Kifouli DOSSOU, Rotimi FANI‐KAYODE, Samuel FOSSO, Pauline GUERRIER, Romuald HAZOUME, Seydou KEITA, Adama KOUYATE, George LILANGA, Ibrahim MAHAMA, Esther MAHLANGU, Emo de MEDEIROS, MOKE, Zanele MUHOLI, Rigobert NIMI, J. D.'Okhai OJEIKERE, Kwesi OWUSU-ANKOMAH, Gérard QUENUM, Sadek RAHIM, Lyndi SALES, Chéri SAMBA, Amadou SANOGO, Malick SIDIBE, Aïcha SNOUSSI, Sanlé SORY, Cyprien TOKOUDAGBA
Curators
Pauline Faure, Senior Curator, and Rahmouna Boutayeb, Project Manager
Under the artistic direction of Nicolas Bourriaud
Exhibition catalogue
The exhibition will be accompanied by a catalogue which will notably include contributions from Christine Eyéné and Alain Mabanckou.  
A collaboration between the SAURAMPS MO.CO. bookshop and the Fondation Zinsou bookshop in Benin will be developed to share books related to the exhibition.
Around the exhibition
The exhibition will come with a rich programme of upcoming events (conferences, screenings, concerts) with speakers such as Serge Kakudji, Aïcha Snoussi, Achille Mbembé, Eva Barois de Caevel, Dakar, etc.
A collaboration between the SAURAMPS MO.CO. bookshop and the Fondation Zinsou bookshop in Benin will make it possible to promote books related to the exhibition.
Numerous activities will also be organised for the MO.CO. audience in conjunction with guest speakers and partners: tours from a specific point of view, photo studio workshops, guided tours, readings, storytelling, etc.
Inter-disciplinary arts workshops have been taking place between a Year 6 class from Ouidah (Benin) and a Year 6 class from Montpellier since November 2020 (and will continue until June 2021).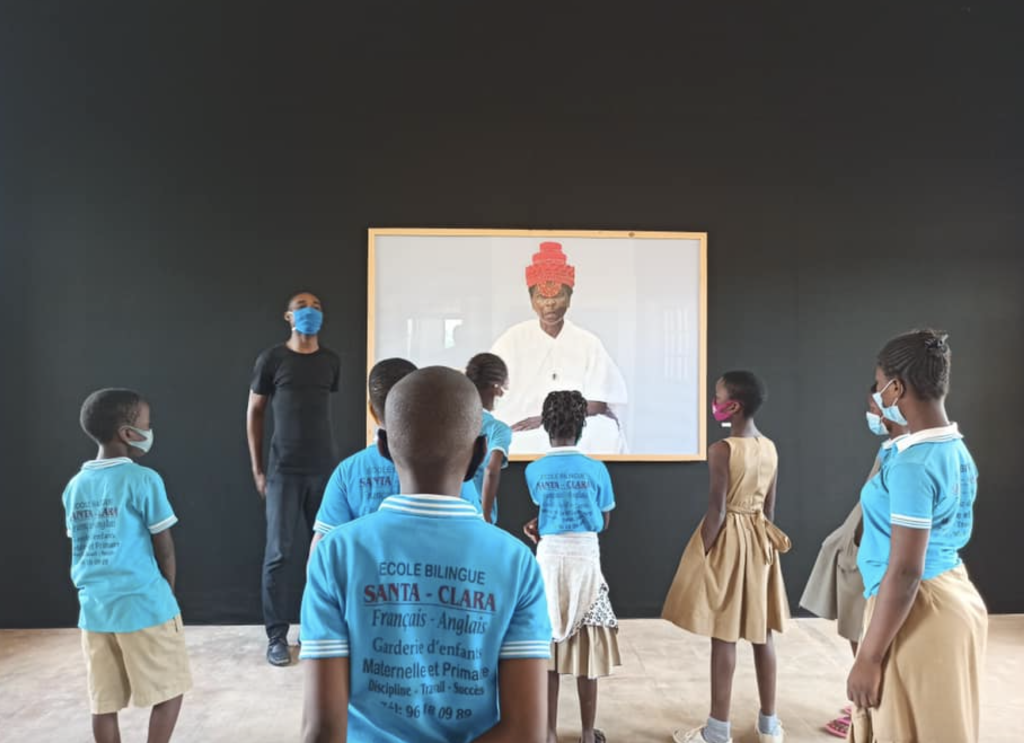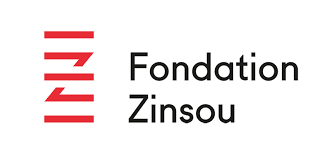 Find out more about the Zinsou : www.fondationzinsou.org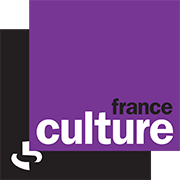 Exhibition developed in partnership with France Culture:
Videos 
Since 2005, the Fondation Zinsou has established a dynamic publishing policy around its exhibitions: catalogues, art books, comics, CDs and DVDs, postcards, posters, colouring books, children's books and games; all media are explored to allow as many people as possible access to its publications.
Their books are available at the Ouidah Museum.
Since 2013, the Fondation Zinsou has offered to make its publications available to everyone by offering free downloads. 
To consult the Fondation Zinsou's publications: https://www.fondation-zinsou.org/publications
---
Documents à télécharger