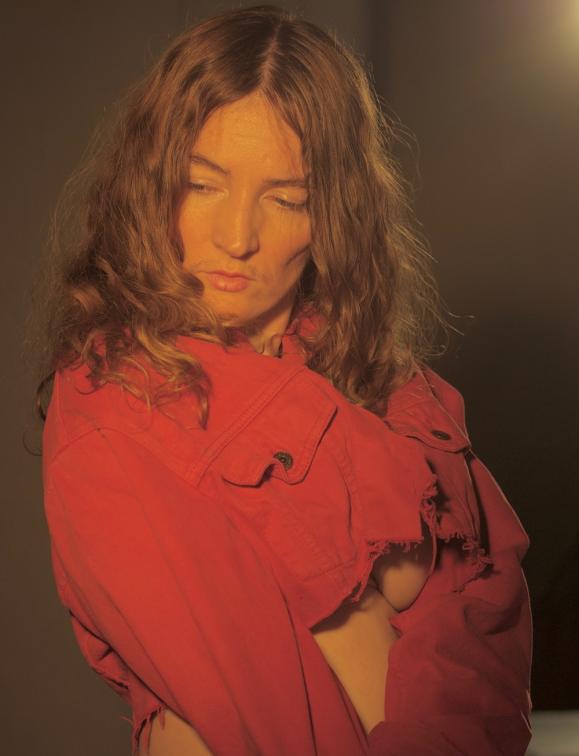 8:30pm to 11pm
Rockstore, 20 rue de Verdun, Montpellier
Free access
MO.CO. presents an exciting evening of performances at the legendary concert hall, Rockstore. Following on from Last Yearz Interesting Negro / Jamila Johnson-Small, Mathilde Fernandez, Nelson Beer and Jean-Luc Verna, it is the turn of Julie Béna, Marianne Marić and Planningtorock to take the stage for the first time in Montpellier.
Each one of the invited artists for this edition of MO.CO. Live addresses the body, desire and identity. Or, to be more precise, they question and challenge the manner in which bodies – whether they be feminine, trans, queer – labour to escape definitions inherited from and imposed by patriarchal systems.
Julie Béna
Based between Paris and Prague, Julie Béna creates performances that draw inspiration from the worlds of literature, cinema, theatre and popular culture and that take, as their point of departure, a
series of personal cosmologies filled with equal doses of humour and the tragic. A graduate of the Villa Arson (Nice), their performances and works have been presented in spaces including Performa (New York), ICA (London), Palais de Tokyo (Paris) or IAC (Villeurbanne).
Marianne Marić
Marianne Marić develops a transdisciplinary body of work in which they deconstruct the body becomes a sculptural instrument. Eroticism and playfulness are key components of their work. Whether working with performance or photography, their works subvert the codes of representation of women's bodies, all the while maintaining a lightness of touch.
Planningtorock
The audio-visual project of Berlin-based British musician, producer and artist Jam Rostron, Planningtorock creates music that tackles issues of patriarchy and misogyny, and places gender, trans- and queer identities at its epicentre, all fused in an electro-pop-dance sound that is imbued with autobiographical elements. Since 2006, Planningtorock have issued four studio albums – Have It All (2006), W (2011), All Love's Legal (2014) and their latest album, Powerhouse (2018) – and have collaborated with artists such as The Knife and Peaches.
Rockstore, 20 rue de Verdun, Montpellier
Free - Limited capacity