This exhibition is finished
MO.CO. Hôtel des collections
13 rue de la république, Montpellier
From 6 March 2020 to 20 September 2020
Opening 5 March 2020, from 6.30pm
> Exhibition booklet (fr) / (en)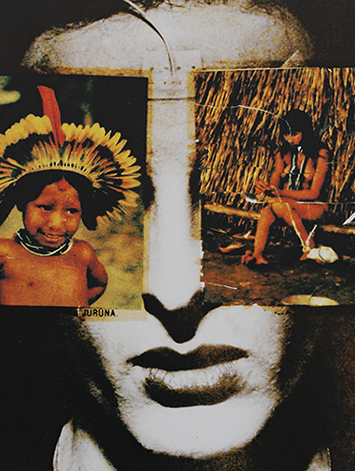 [Mecarõ : Terme issu de la langue du peuple indigène Krahô désignant l'esprit de la forêt. Il se réfère à la pensée mehim qui considère les hommes, les animaux, les plantes, les rituels, l'esprit de la forêt (mecarõ) ou encore les défunts comme reliés les uns aux autres.]
MECARÕ. Amazonia in the Petitgas Collection
Mecarõ. Amazonia in the Petitgas Collection is the first institutional presentation of Catherine Petitgas' collection. A significant figure in the recognition of contemporary Latin American art in Europe, she has been collecting works for over twenty years. Her collection today consists of more than 900 works. The exhibition presented at the Hôtel des collections unites a selection of more than 100 from over 50 artists from the Amazonian basin. The exhibition, whose its title means " the spirit of the forest " in the Krahô language, emphasizes the relationship between these artists from this territory and their socio-economical and mental environment.
In part destroyed by the fires in Summer 2019, the Amazon covers 6.7 million km². It is a natural region and an ecosystem spanning across nine countries (Brazil, Bolivia, Venezuela, Colombia, Ecuador, Peru, Surinam, Guiana and French Guiana), recognized for its hydrographic basin, its tropical forest and the richness of its biodiversity. How can the members of this ecosystem, humans and non-humans, help us imagine a future society and divert the course of globalization? How do we definean artistic environment from existing conditions and behaviour of the living beings that inhabit it?
An exhibition layout designed by the creative Montpellier based duo Mr. & Mr.
For Mecarõ, MO.CO. presents a unique point of view on Catherine Petitgas' collection, that focuses on the natural territory of the Amazon. The wide selection of the works retained for the exhibition – their colours, formats, etc. – were essential elements in the collaboration with the designers. With their thoughtfulness in the choice and the sensory aspects of the materials, the Montpellier-based studio Mr.&Mr. was selected to participate in the exhibition both on the selection of the furniture and on the visitors' journey through the space. Through various natural and innovative materials, namely cork, they created a unique signature design.
→ Opening Thursday 5 March 2020, from 6.30pm
Official inaugural speech in the presesnce of Nicolas Bourriaud, Catherine Petitgas and the artists of the exhibition, special opening of the exhibition spaces until 10pm (free entry).
Activation of OPAVIVARÁ!'s performance pieces and of Sol Calero's installation.
An ice-cream trolley will be installed in the garden where lollipops in the shape of human organs, a humourous take on cannibalism as a strategy for decolonisation, will be distributed. Three percussionists have also been invited to active the other sculptures. Two hairdressers and one manicurist will also take over Sol Calero's installation.
---
Artists
Armando Andrade Tudela, Claudia Andujar, Brígida Baltar, Alberto Baraya, Milena Bonilla, Vivian Caccuri, Sol Calero, Patricia Camet, Tania Candiani, Carolina Caycedo, Chelpa Ferro, Lygia Clark, Donna Conlon, Alexandre da Cunha, José Damasceno, Elena Damiani, Tatiana Echeverri Fernandez, Sandra Gamarra, Ximena Garrido-Lecca, Gego, Anna Bella Geiger, Sonia Gomes, Beatriz Gonzáles, Claudia Jaguaribe, Lucia Laguna, Tonico Lemos Auad, Oswaldo Maciá, Teresa Margolles, Beatriz Milhazes, Paulo Nazareth, Maria Nepomuceno, Ernesto Neto, Rivane Neuenschwander, Lucia Nogueira, Hélio Oiticica, OPAVIVARÁ!, Nohemí Pérez, Solange Pessoa, Lucia Pizzani, Manuela Ribadaneira, Abel Rodríguez, Ivan Serpa, Valeska Soares, Clarissa Tossin, Erika Verzutti, Danh Vo and Luiz Zerbini.
Commissariat
Vincent Honoré, Directeur des expositions, Anna Kerekes, Senior Curator et Jacqueline Kok, Curator.
Exhibition designer
Mr.& Mr.
---
Edition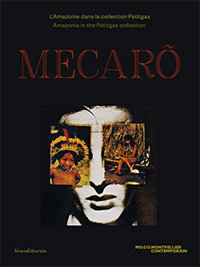 A catalogue with contributions by Kiki Mazzucchelli, Pedro de Niemeyer Cesarino and Claire Luna will be available. Two separate interviews with Catherine Petitgas and Sol Calero complete the publication.
Catalogue : Editions Silvana
Graphic designer : Sara de Bondt
Artworks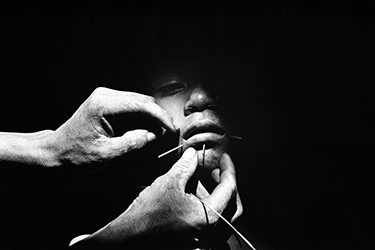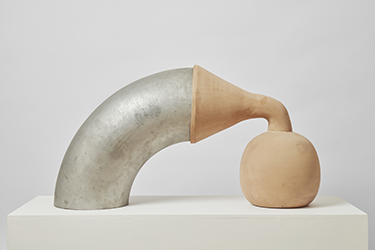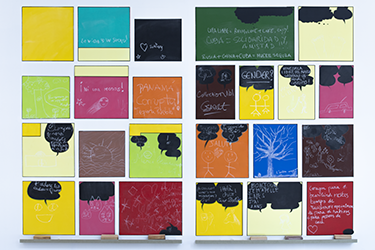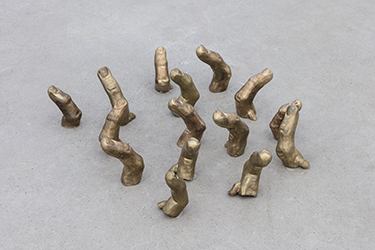 Claudia Andujar, Garota sendo iniciada, 1974 - 2019 / Ximena Garrido-Lecca, Organismos - Sistema I, 2019 / Rivane Neuenschwander, Zé Carioca n.1 - Como Almoçar de Graça (1942), 2004 / Manuela Ribadeneira, Los Culpables, 2018